What is myotherapy?
Myotherapy is our next level body work and is best suited for people seeking a professional, massage based approach to injury management and rehabilitation. According to the Myotherapy Association of Australia, myotherapy is the 'evidence based assessment, treatment and rehabilitation of musculoskeletal pain and associated conditions'1.
At the Australian Acupuncture Centre, our myotherapy sessions aim to help you prevent and manage musculoskeletal injury and pain. We use a wide variety of body work techniques including, therapeutic massage, trigger point therapy, joint mobilisation and stretching. Your therapist may also prescribe a personalised (made-for-you) exercise and rehabilitation program to help you achieve your particular health care goals.
How can myotherapy assist you?
Myotherapy may be used to help prevent and manage a wide variety of musculoskeletal pain and associated disorders, including:
Back pain and stiffness
Neck pain and stiffness
Shoulder pain and stiffness
 Knee and elbow pain and stiffness
 Jaw pain and stiffness
Sports injuries including repetitive strain injuries, general sprains and strains as well as blunt force trauma and fall based injuries
Is myotherapy covered by private health funds?
Our myotherapists are covered by private health insurance rebates. If you have the appropriate private health cover, you can claim your rebate in clinic, via our HICAPS facility, when making payments.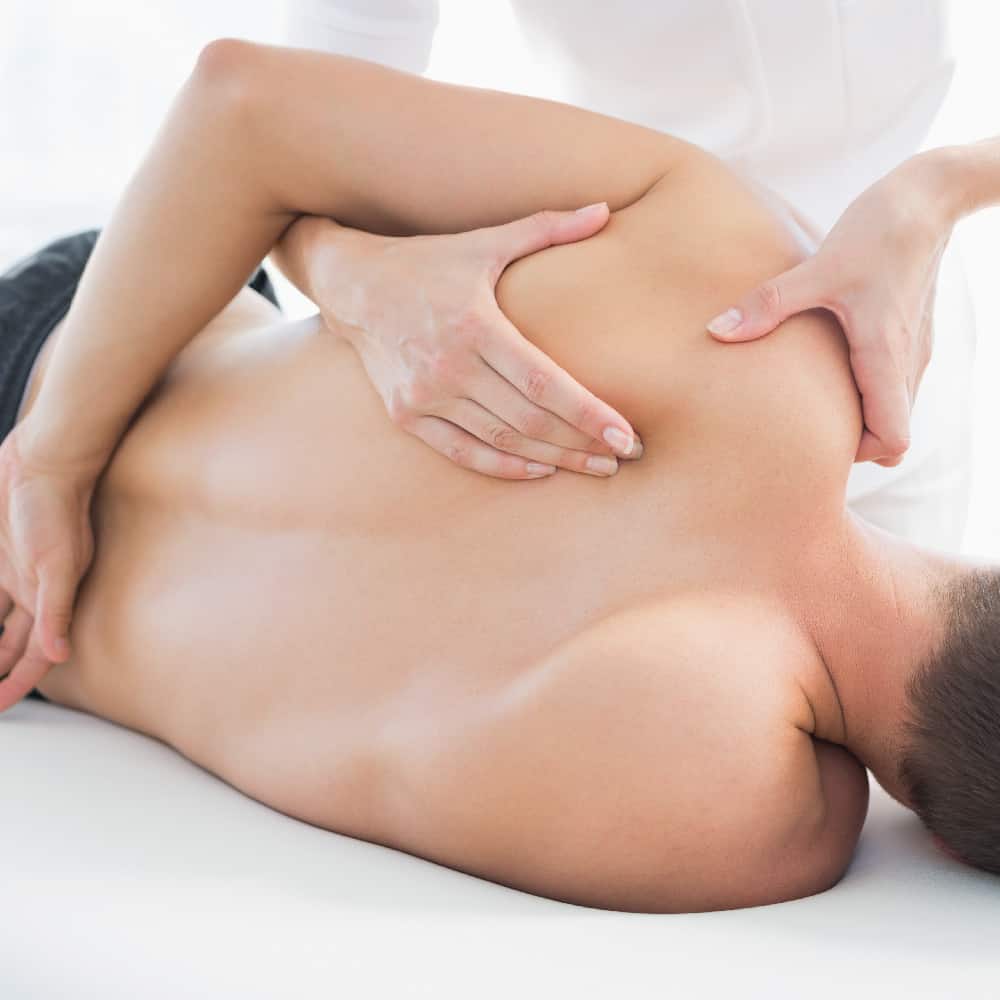 Here to support you and your health
Open 6 days a week with hours to suit you
Call us on 03 5298 1213
Shop 3 / 153 Shannon Ave, Manifold Heights, VIC 3218

Shop 3 / 153 Shannon Ave, Manifold Heights, VIC 3218
Open 5 days a week with hours to suit you